CLAY
A Spa conceived as a series of vessels for cleansing and sustenance. They define a strong enclosure to the spa's exposed northern approach, but develop into an internal arrangement of interlocking curved forms, describing a seamless series of spaces that open into one another and out into the landscape beyond.
̌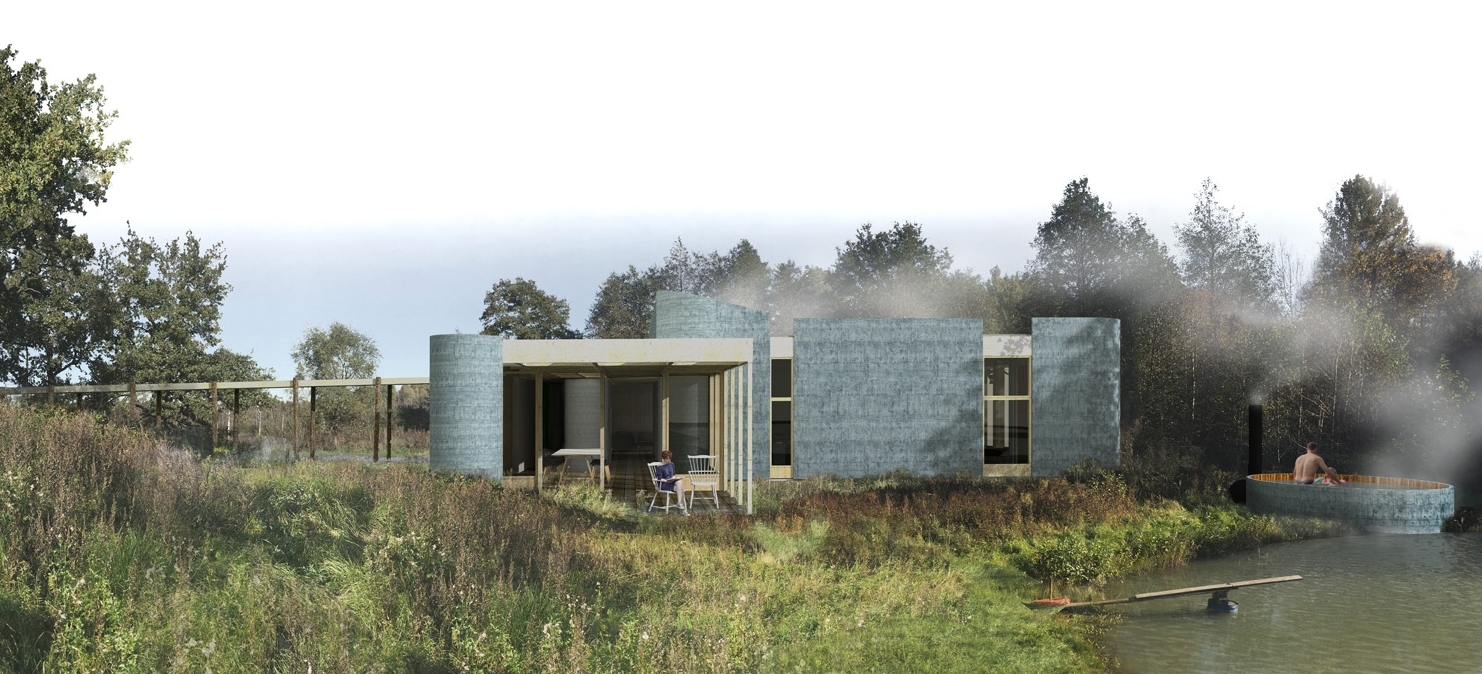 The repetition of vessels define an elemental character within the pristine site, denoting a clear crafted identity for the spa. Each of these curved containers is used to house building resources or singular physical activities; bathing, massage, showering or sweating in the sauna. They fluidly connect private and collective spaces to enable the guests to enjoy the surrounding stillness of the forest as part of the ritualistic experience of the spa.
The use of simple pre-fabricated glass reinforced concrete vessels provides a simple lightweight structure that was easy to fabricate, assemble and maintain, within the isolated location of the spa. They house the resources that enable the spa to regulate itself and provide for self-sufficient and ecologically sustainable inhabitation.